Manufacturer and Exporter of the following products in Pune, Maharashtra, India:



Pneumatic Control Valves, Piston Valves ( SW/SCR ), Piston Valves ( Flanged End ), Cast Steel Y Type Strainers (Screwed Ends / Socket Weld) , Cast Steel Y Type Strainers (Flanged End), Moisture Separators, Pressure Relief Cast Steel Safety Valves, Steam Pressure Reducing Stations, PRS, Flow Check Valves, PRDS Valves, Combined Pressure Reducing Cum De-Superheating Valves, Steam Traps, Forged Valves, Three Way Control Valves, Pressure Relief Safety Valves, Condensate Return Pump Systems, Flash Steam Separators, Ball Float Steam Traps
Welcome to Mahavas Precision Controls Pvt. Ltd.
MAHAVAS PRECISION CONTROLS Pvt. Ltd. (Formerly known as Precision Controls) was established in the year 1996 by Mr. Farrokh Mahava having more than 25 years of experience in steam Engineering. Precision Controls is committed to building excellence through partnership with clients, consultants and the government agencies by adhering to the highest safety and quality standards, delivering projects on time and within budget.

Our success has its roots in policies to invest continuously in technical enhancement. Mahavas PRECISION CONTROLS Pvt. Ltd. is equipped with a state-of the-art production facility in Pune combined with qualified engineering staff. We have hands on experience using computer aided design methods and processes to develop and produce designs as per customer requirement.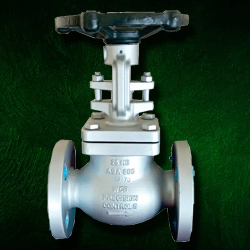 Globe Valve Flanged
Mahavas Precision Controls' Globe Valves are mainly used for steam or other media (such as water or condensate)

Our Clients